Are you ready to take your team building to the next level? Wellington Rafting offers thrilling and unforgettable experiences that will strengthen bonds, boost morale, and create lasting memories. Our diverse range of water rafting, kayaking and canyoning activities ensures everyone, whether you're a family, social, corporate, or school group. Why not book a combo deal of any or all our packages to really push the limits on adrenalin?
Founded by Hamish Watters, who, inspired by his father-in-law, the legendary John Slater, led him to pioneer Wellington Rafting and bring the ultimate thrill-seeking adventure experience to everyday Kiwis.
Team building disclaimer: We can't promise miracles and saved marriages, but if you ever wanted to know how your colleagues, teammates or book club companions handle intense situations, this is the time to find out! Ready to embark on an unforgettable team-building adventure? Browse our adventure-packed packages below to find the right amount of adrenaline and excitement for you, and then get in touch to lock it in before Steve from Accounts has time to change his mind!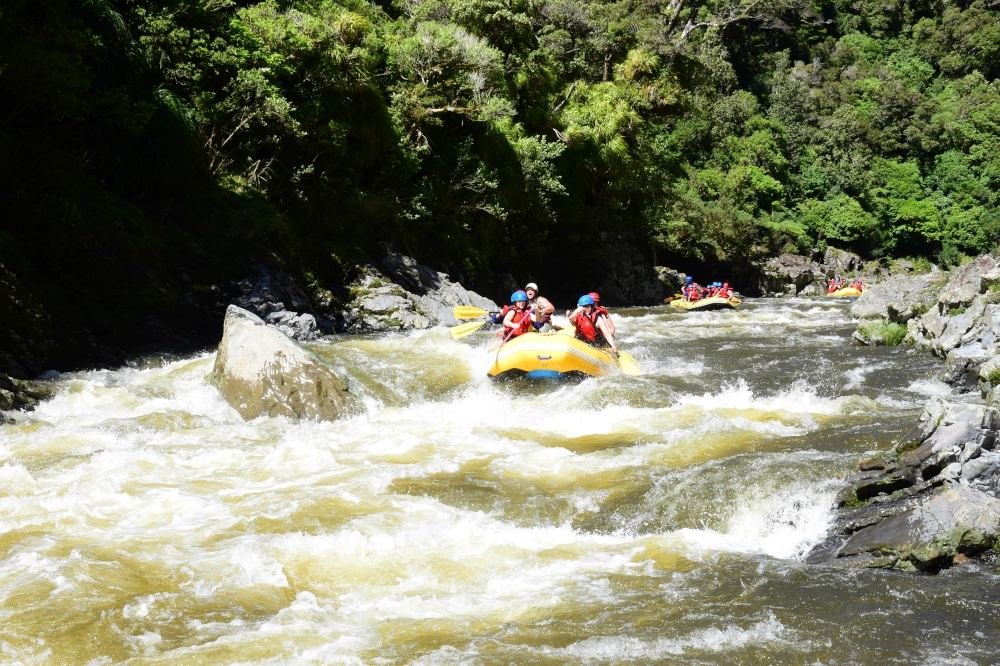 Embark on an exciting white water rafting journey
Our white water rafting trips are the epitome of adventure-based corporate fun! Navigate the exhilarating rapids of Te Awa Kairangi (The Hutt River) or the Waiohine River in the stunning Wairarapa region. Our Grade 2 Scenic trip is perfect for family groups and younger participants, while our Grade 3 Wilderness trip is recommended for team building, Christmas parties, birthday parties, and stag/hen parties. Brace yourself for an adrenaline-pumping experience that will challenge and unite even the grumpiest of colleagues.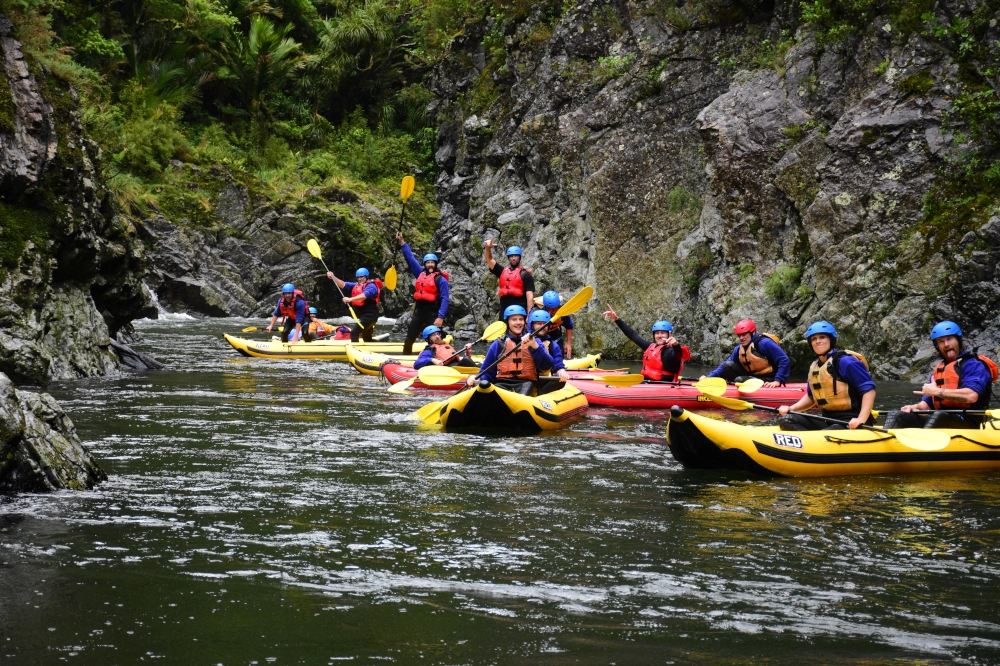 Push your team's skills to the limit in inflatable kayak duckies
Looking for a unique twist on workplace team building? Step into one of our inflatable duckies and put your abilities to the test. In our group guided trips, you and a friend will navigate your double duckie, armed with the knowledge and guidance of our experienced professionals. Work together, communicate effectively, and conquer the rapids as a team. It's an adventure that promises excitement and camaraderie like no other.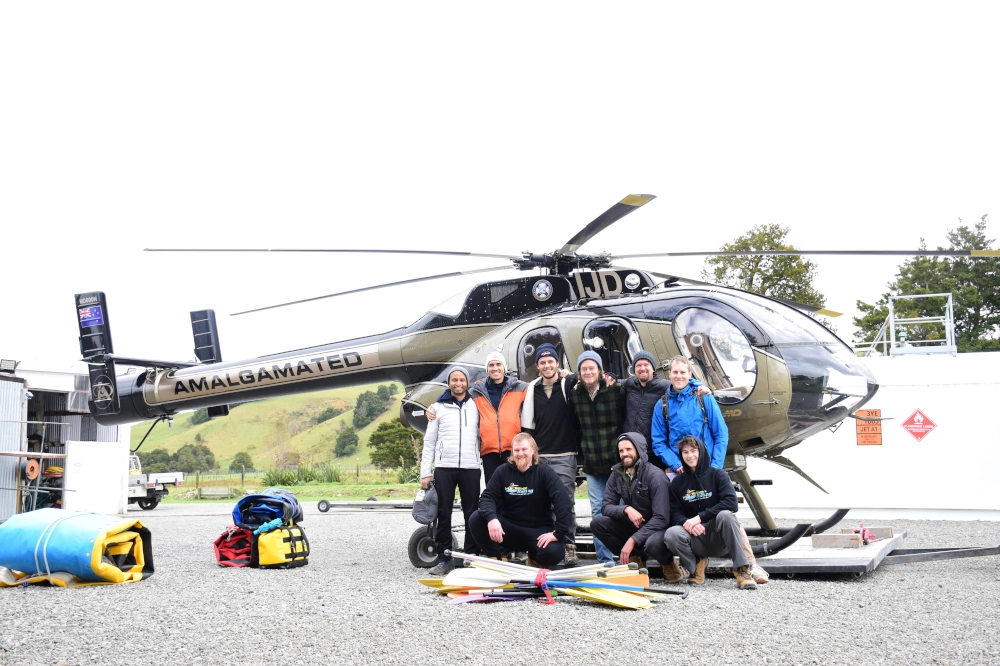 Experience the unmatched thrill of unchartered territory with helicopter access
For those seeking the ultimate adrenaline rush our helicopter-access whitewater rafting and kayaking trips are the perfect choice for those seeking the ultimate adrenaline rush. Prepare to soar into the heart of the breathtaking Tararua ranges via a thrilling helicopter ride. Equipped with all the necessary river gear, delicious food, and a group of fellow thrill-seekers, you'll embark on an unforgettable journey combining helicopter travel with the exhilaration of whitewater adventures. Our team can also create customised combo packages that combine any or all of our thrilling activities, tailoring the experience to suit your team's preferences.
Get ready to bond, overcome challenges, and create lifelong memories with Wellington Whitewater Adventures. Take the plunge today and unleash the full potential of your team. Let's start an incredible journey to unite and energise your team like never before.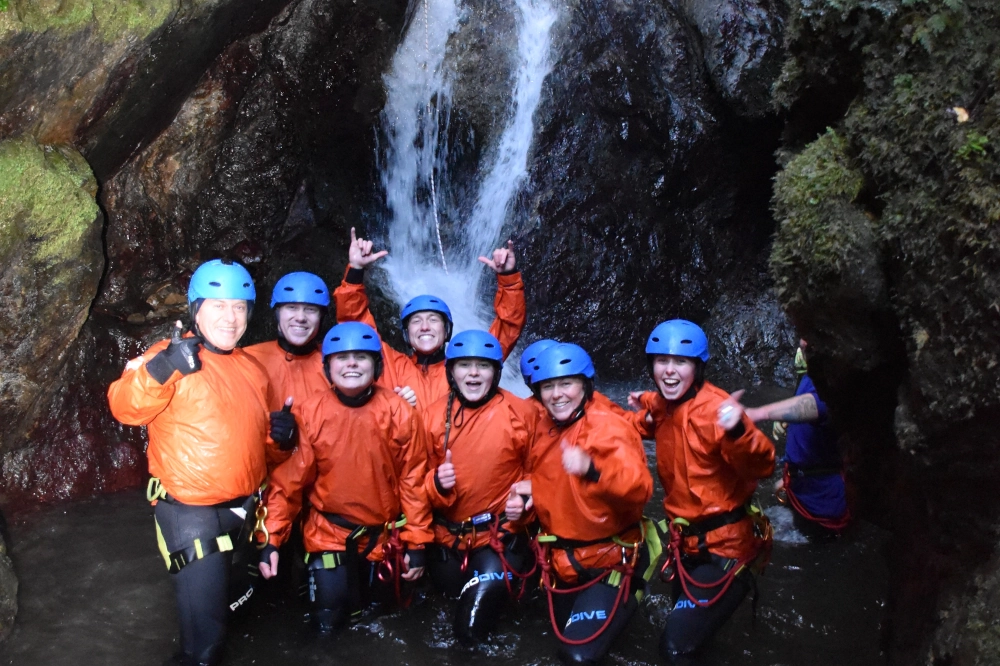 Unleash team-building thrills with canyoning adventures
Explore the untamed beauty of the Akatarawa Valley with our exhilarating canyoning trips, perfect for taking your team-building to new heights. Equipped with all the necessary gear, we embark on a fantastic adventure that begins at the end of Karapoti Road. After a short hike through native bush, we set up thrilling zip lines and rappelling experiences, where you'll feel the rush of adrenaline as you soar through the air and navigate the rugged terrain. Our canyoning expedition not only challenges your physical abilities but also fosters teamwork, trust, and camaraderie among your group, ensuring an unforgettable and impactful experience.

Unleash the team spirit, step outside your comfort zone, and forge lasting memories with Wellington Rafting's' canyoning adventures. Get in touch today, and let's get physical!