This is not your average corporate function, no boring pub quiz in sight! We guarantee your staff will be talking about your rafting adventure around the water cooler for years to come! We specialise in creating memorable experiences tailored for end-of-year staff parties and professional team-building events. Our invaluable expertise and incredible nature setting guarantee an exceptional time for you and your colleagues.
Whether it's white water rafting, inflatable kayaking in pairs, canyoning or all of the above, you can be assured of a real adrenaline-pumping experience that everyone can enjoy. With strict Health & Safety protocols in place, HR will be happy to know we prioritise the safety and well-being of our clients above all else. Contact us today to take your corporate event to the next level.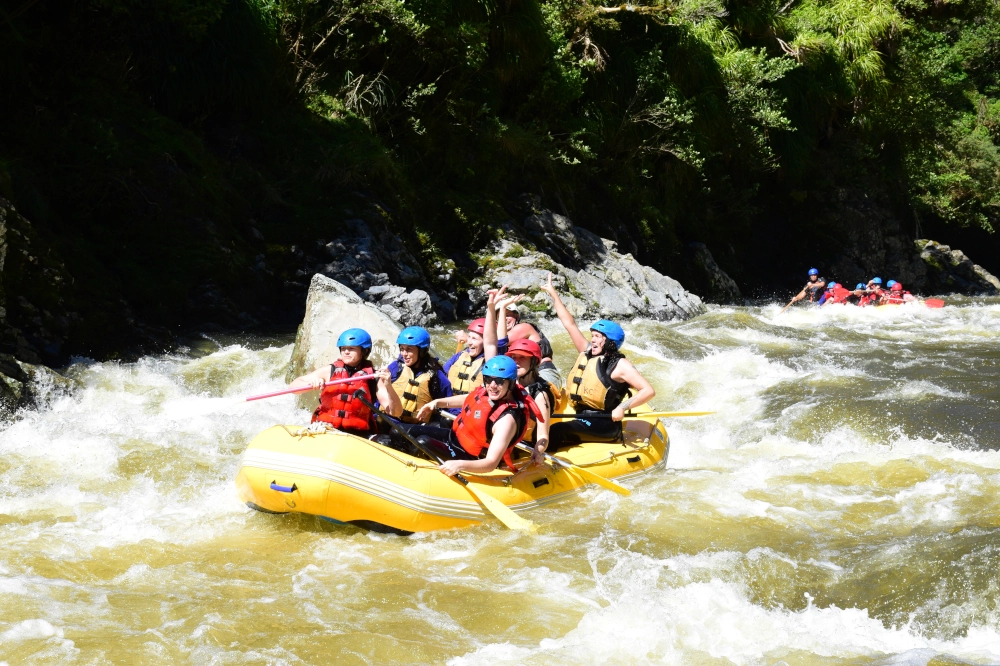 An epic rafting office party and once-in-a-lifetime adventure
Looking for an exhilarating and unique experience for your corporate function or staff party? Look no further than our white water rafting trips. Brace yourselves for an action-packed journey down Te Awa Kairangi (The Hutt River) or the Waiohine River in the picturesque Wairarapa region. Our expert guides will ensure a safe and enjoyable experience, making it the perfect choice for office birthday parties, end-of-year functions or an exciting celebration with your colleagues.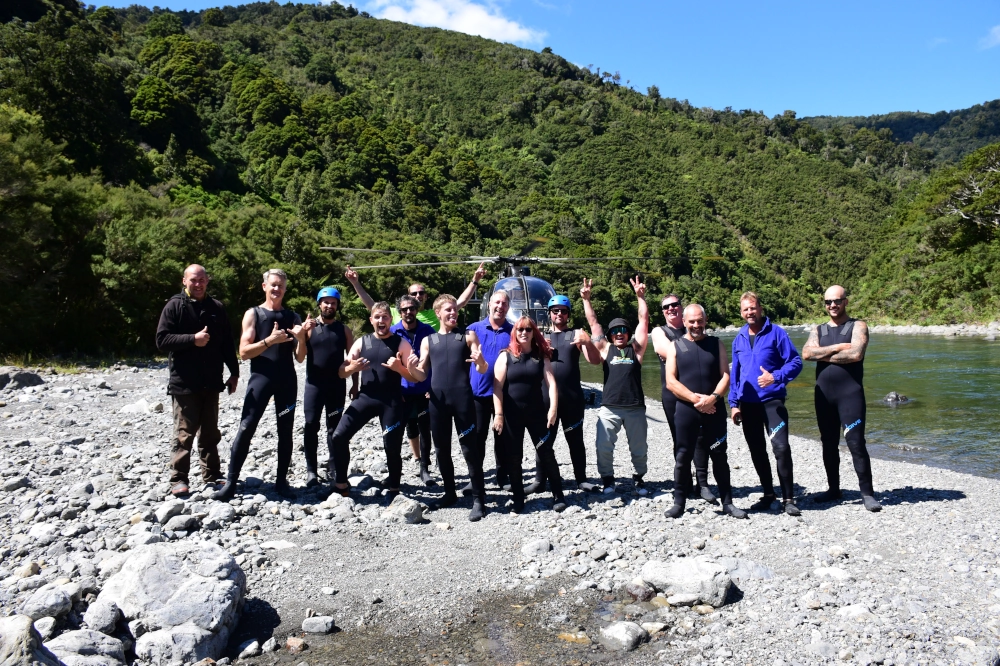 Elevate your corporate celebration with the ultimate adrenaline junkie experience
Take your corporate function or staff party to new heights with our helicopter access trips. Soar into the stunning Tararua ranges, equipped with all necessary river gear, mouth-watering food, and a group of fellow adventure seekers. The helicopter access experience adds an extra layer of excitement and exclusivity, creating an unforgettable memory for your team. Basically, the Taj Mahal of corporate team building, no one will complain to HR about their tedious office job after this!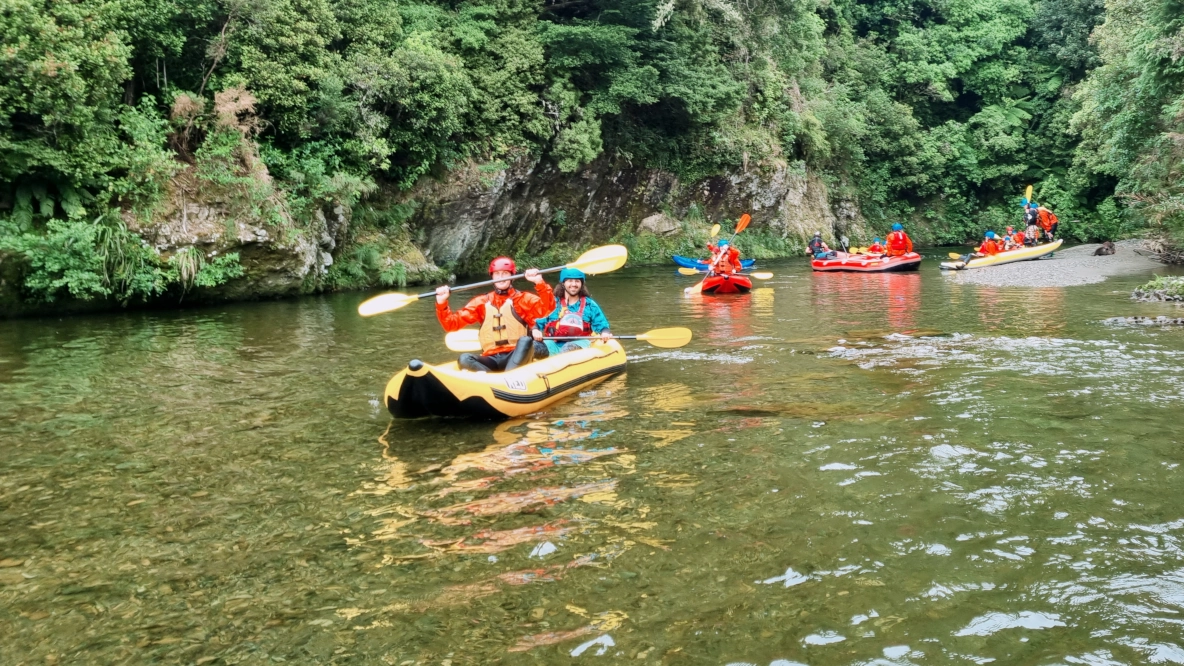 Laugh-out-loud fun with the team in your very own inflatable kayak
Inject some fun and team-building spirit into your corporate event with our inflatable kayaks and double duckies. These exciting adventures are perfect for engaging your colleagues and fostering teamwork. Our knowledgeable guides will provide you with all the necessary skills to navigate your inflatable kayak, ensuring a fantastic time on the water. Create lasting memories and strengthen bonds with this unique and enjoyable activity.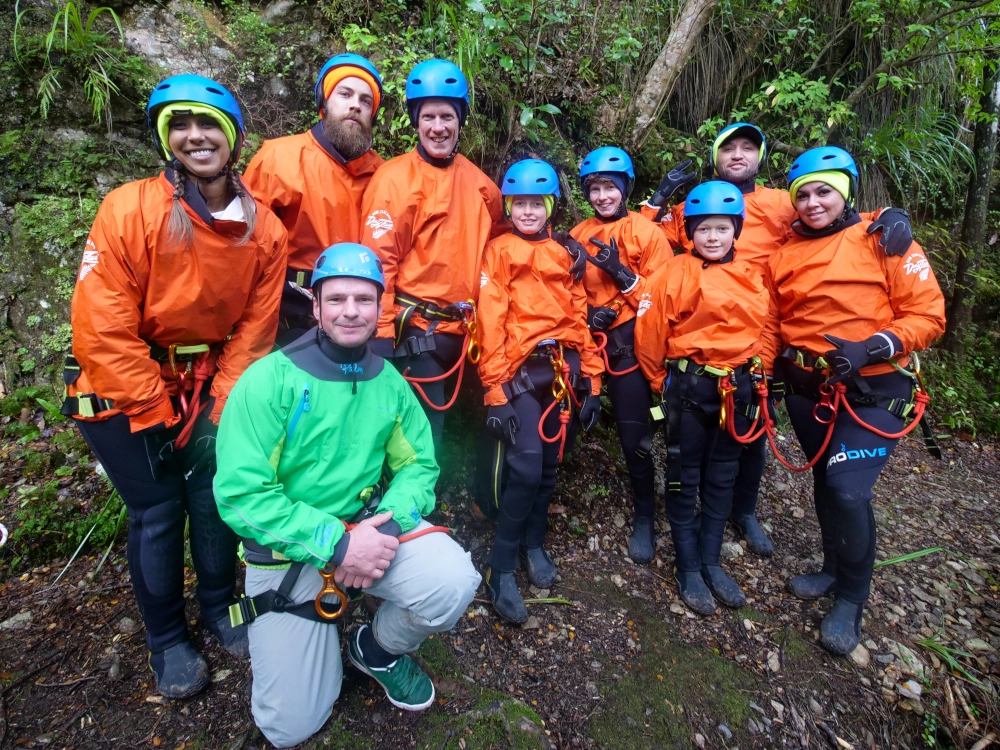 Unleash new thrills and discover exhilarating bonding with your team
Experience the ultimate thrill with our canyoning adventure in the Akatarawa Valley. Gear up and venture into the stunning canyon, where you'll zipline and rappel into its depths. This exhilarating activity promotes teamwork, trust, and camaraderie among your colleagues. Our canyoning adventure is an exceptional choice for an unforgettable corporate function or staff party that will leave everyone buzzing with excitement.
Contact us today to inquire about our unique combo deals for corporate functions and staff parties.