Looking for a new exhilarating experience?
Test your abilities in one of our inflatable duckies.

These trips are group guided which means you and a friend are put into your own double duckie and given all the knowledge of how to navigate your duckie, while accompanied by our experienced professional river guides.

This is a must do river trip full of exciting rapids and pristine indigenous forest.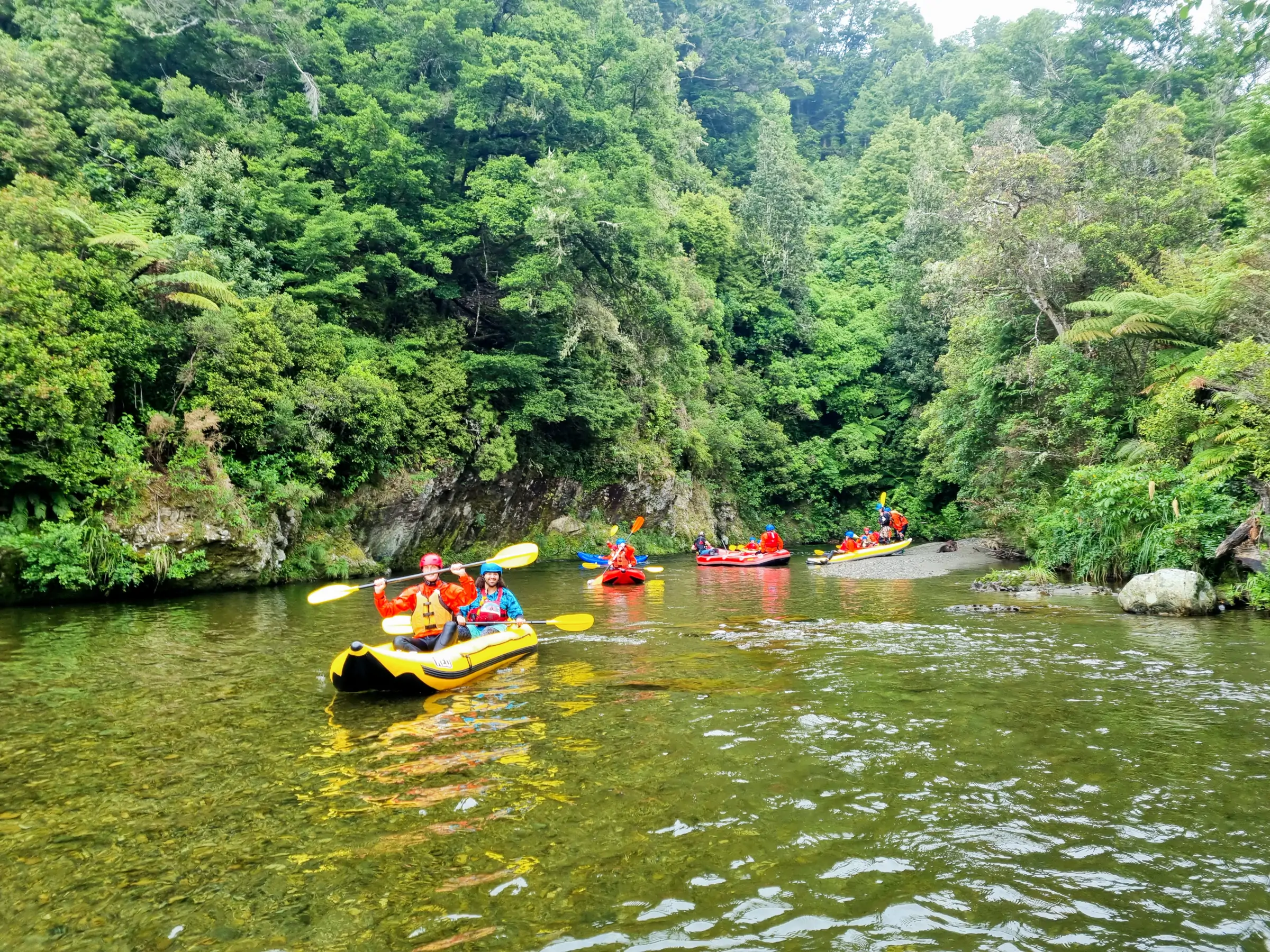 Te Awa Kairangi/Hutt river River Grade 3 Wilderness Duckie Tour
Are you up for a challenge?
If you're an adrenaline junkie seeking an adventure, this trip is for you! Take on the Grade 3 section of Te Awa Kairangi in a Double Duckie, either solo (extremely courageous) or with a friend (very courageous).
Our experienced guides will accompany you on the journey to guarantee your safety, regardless of which option you choose.
Discounts are available for large groups.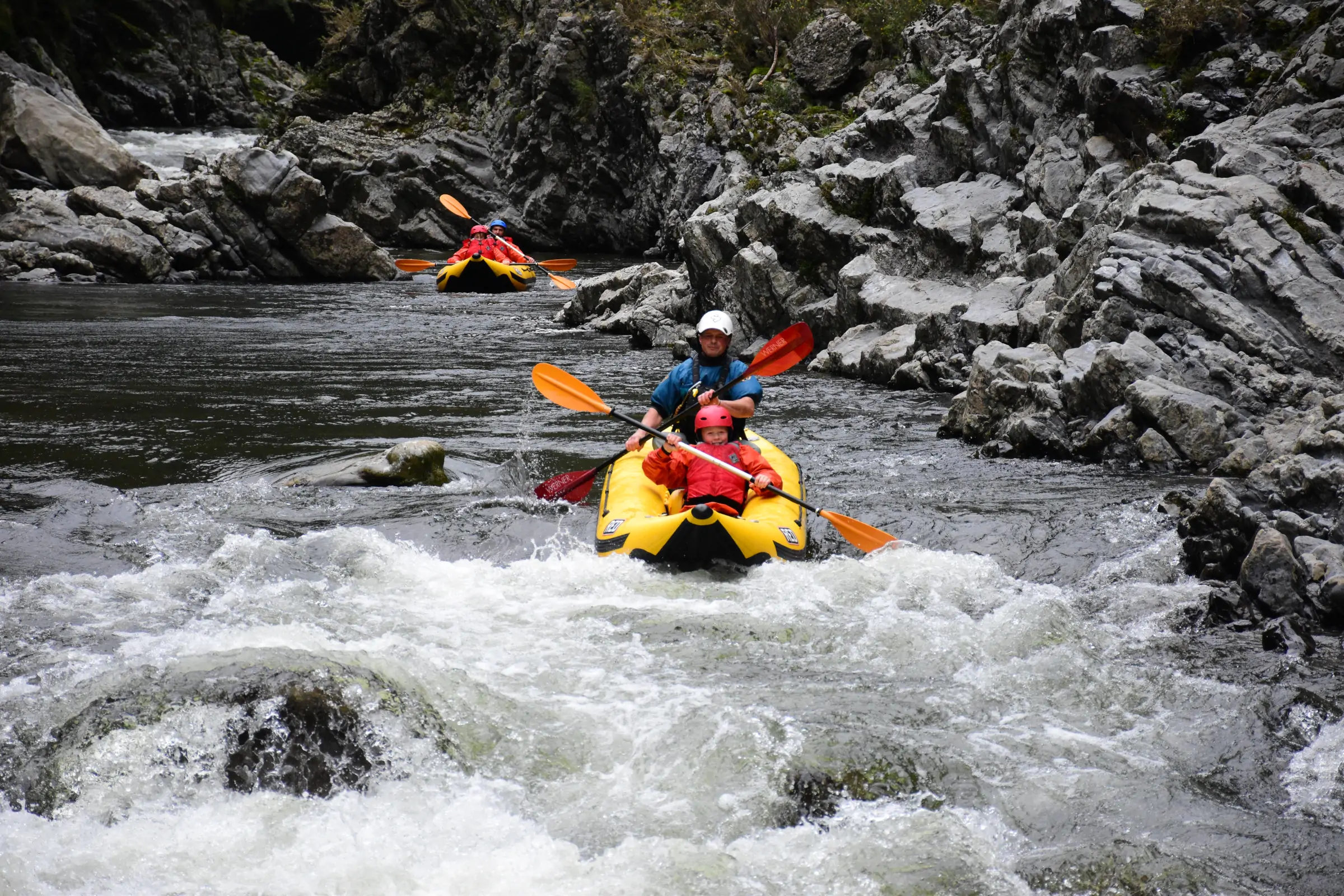 Te Awa Kairangi/Hutt river Grade 2 Scenic Duckie tour
If you're feeling brave but not quite ready for the Grade 3 rapids, we've got you covered.
Embark on a journey down the Grade 2 section of the river, either solo, with a friend, or accompanied by a guide. This is a fantastic opportunity to get acquainted with rafting the rapids in a smaller boat.
Discounts are available for large groups.