Amazing Adventures in the Akatarawa Valley
The exhilarating thrill of canyoning in the Little Akatarawa valley is an adventure to remember. Breathtaking scenery of cascading waterfalls for you to explore yourself by repelling through water, jumping into pools and enjoying a day of epic experiences in an untouched wilderness canyon.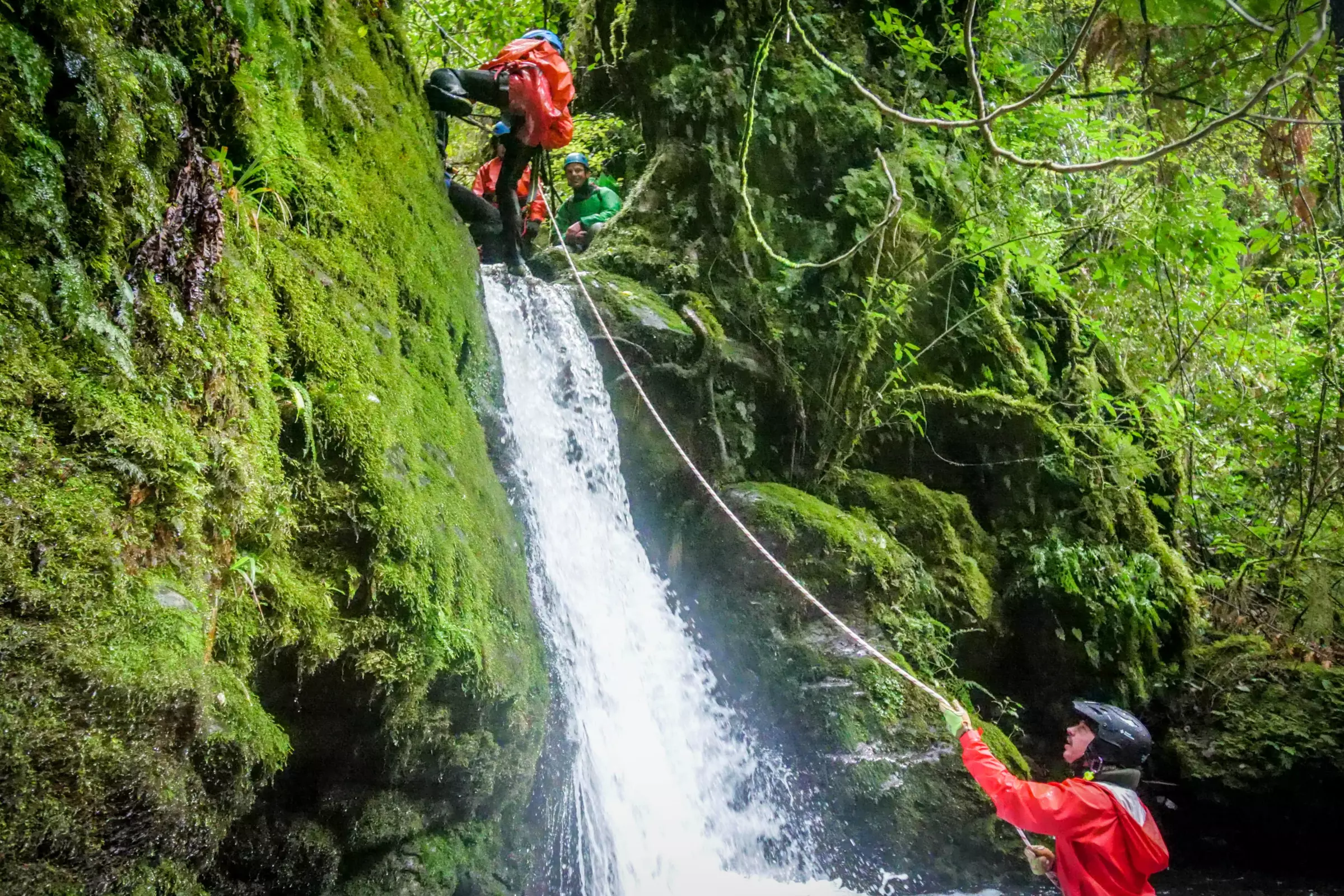 Half Day Canyoning Trip
The adventure begins with a thorough safety briefing including a demonstration on how to rappel /abseil a rope followed by a 20 minute walk along an old logging track into the Akatarawa forest where the first feature of the Little Akatarawa Canyon tour begins.
An exciting zipline into the Little Akatarawa canyon followed by four waterfall descents repelling/abseiling by rope into the heart of the canyon, we lower you through the first waterfall to get you comfortable in the environment then if you are confident and want to do an independent abseil our experienced team of guides are there for support to coach you through the activity making sure you are safe and having fun.
Wading through a shallow creek and jumping from height into fresh pristine water (optional) is so much fun and the scenery is truly an experience to remember, the Little Akatarawa Canyon has got to be the greatest little hidden gem in the Wellington region being only a 40 minute drive from the CBD we are so lucky to have such a cool adventure on the doorstep of the capital city, Wellington.
Age restrictions: to participate in this tour you need to be at least 8 years old.
Meeting Point and Transportation
Meet at our Base of Operations 10 minutes prior to the meeting time.
Address - 3/9A Jupiter Grove, Trentham, Upper Hutt 5018. Get directions.
Transportation is available:
from Upper Hutt train station for $20 per person
from Wellington CBD for $75 per person
Discounts are available for large groups.