ANNUAL RAFT RACE HOSTED BY WELLINGTON RAFTING
Saturday 11th November 2023
Dive into a heart-pounding adventure like no other! Welcome to the "Battle of the Paddles," an annual raft race that sets the waters ablaze with fierce competition and adrenaline-fueled action. Gather your team and prepare for a showdown of epic proportions on the untamed Te Awa Kairangi/Hutt River. Brace yourself for a day filled with excitement, breathtaking scenery, and the rush of the rapids.
Will your crew emerge as champions?
Let the battle begin!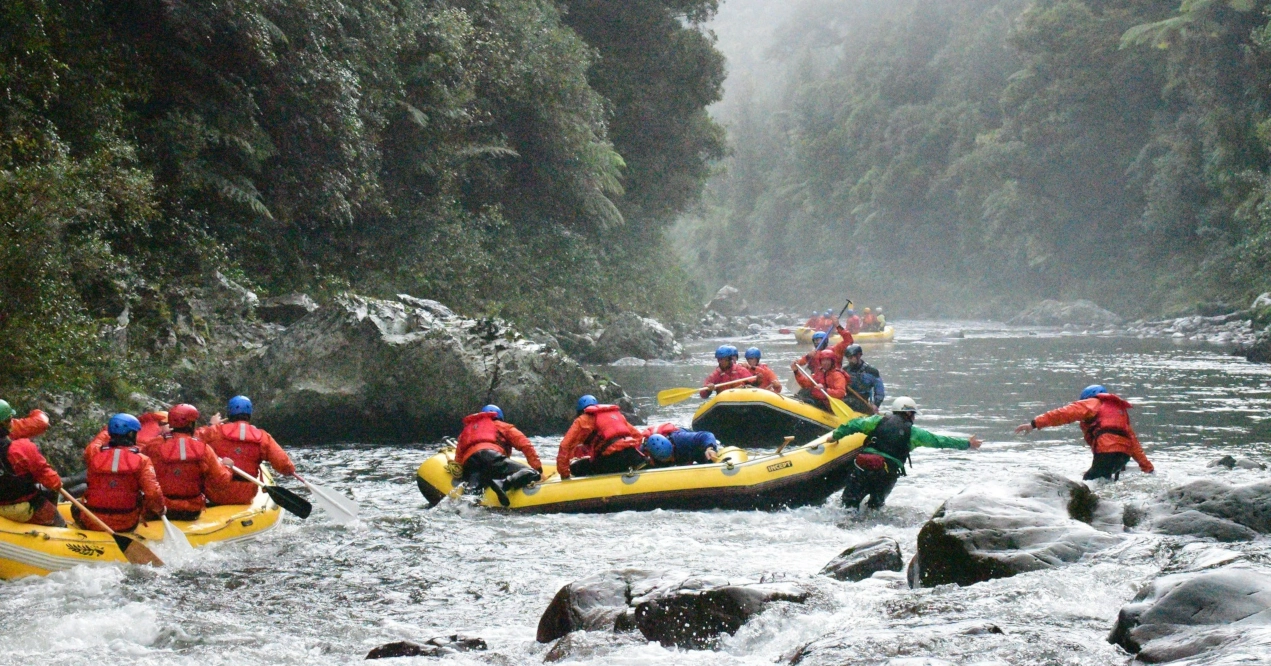 TE AWA KAIRANGI/HUTT RIVER, UPPER HUTT - 11th November 2023
It's a clash of champions as 25 adrenaline-fueled teams take on the "Battle of the Paddles." With each crew comprising six skilled paddlers, the competition is fierce. They'll race through treacherous rapids and strive to conquer the currents in a bid for glory. Only the most skilled and united team will emerge victorious in this thrilling river showdown.
How to enter
Enter as a team or as an individual. Teams must have a minumum of four members and a maximum of six members. Individuals will be randomly grouped into teams
Registration fees are $150 per person
(including GST, excluding booking fees).

For more information or to pay via internet banking (no booking fees), contact us via phone, email, facebook, or fill in the form on our contact page.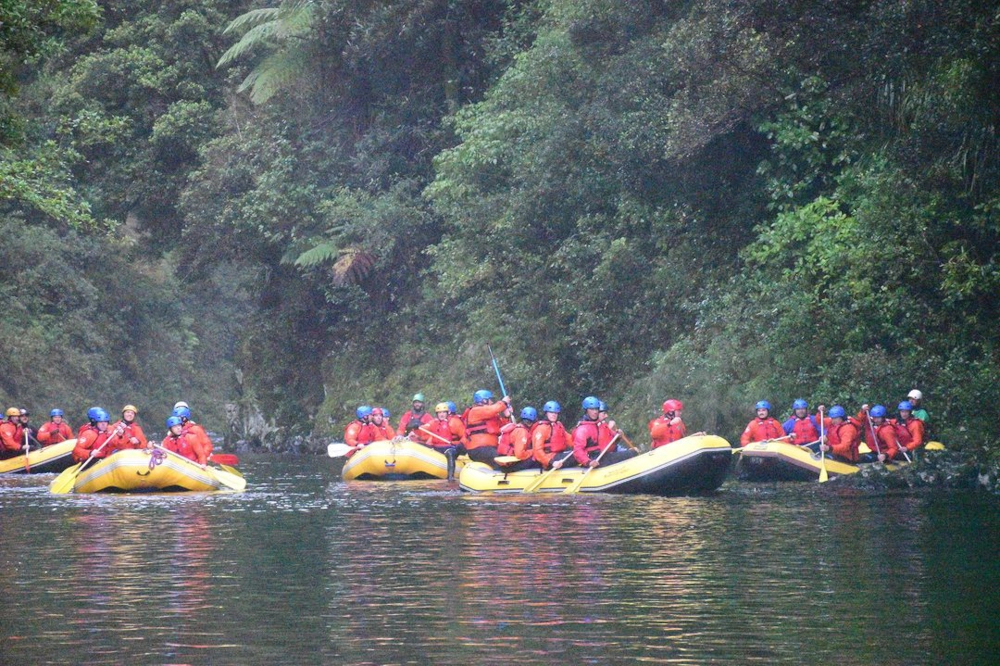 Event Logistics
All teams arrive at the meeting point and for race registration at 8:30am on Saturday the 11th of November 2023. Teams will then be briefed on the event before we participate in a Karakia to bless the day.
Starting point of the Long Distance race:
Riverside car park on Akatarawa road opposite Gemstone drive.
Race finish line:
The flat section after the Maori bank rapid viewed
from state highway 2.
BATTLE OF THE PADDLES LONG DISTANCE RACE
5 Heats
5 Teams per heat
1st Place winners go straight to the Semi Final
9.15 am: 1st heat
9.30 am: 2nd heat
10.15 am: 3rd heat
10.30 am: 4th heat
11:00 am: 5th heat
QUARTER FINAL SPRINT RACES
4 Heats of 5 teams
1st Place winners go through to Semi Finals
12.30 pm: 1st heat
12.45 pm: 2nd heat
1:00 pm: 3rd heat
1.15 pm: 4th heat
SEMI FINALS SPRINT RACES
1st and 2nd place go through to the finals
2:00 pm: 1st heat of the 5 1st place winners from the long distance race
2.15 pm: 2nd heat of 4 1st place winners from the quarter final
BATTLE OF THE PADDLES 2023 FINAL RACE TO WIN THE COMPETITION
3:00 pm: Final sprint race of 4 boats to take the win
PRIZE GIVING
4:00 pm: Prize giving will be held at Wellington Rafting Head Quarters following the Final Race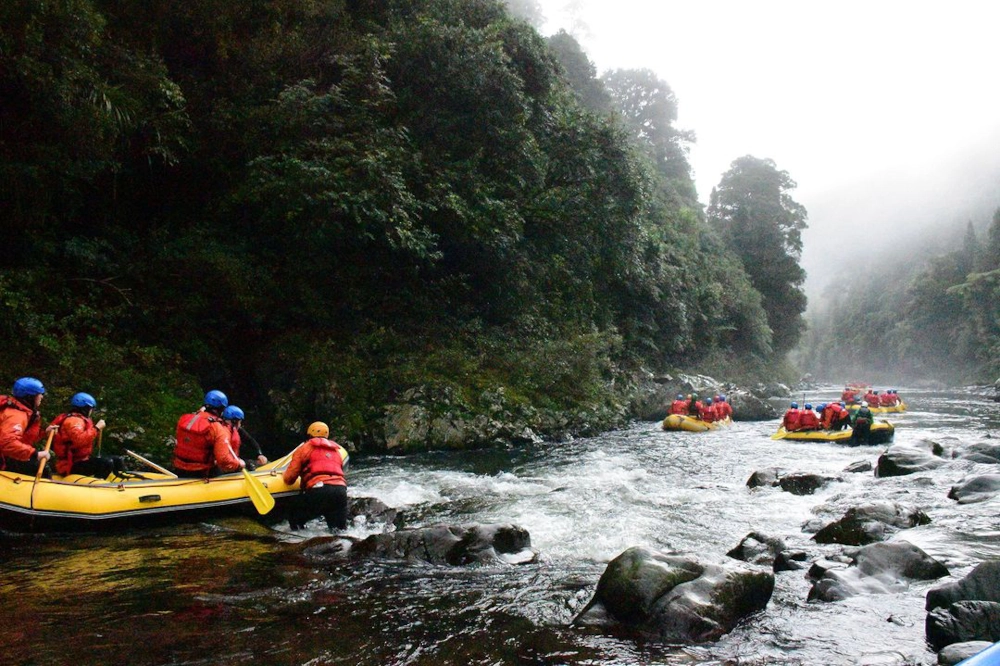 Team Logistics
The "Battle of the Paddles" is open to a maximum of 25 teams, each comprising of six team members. Get ready to embark on an unforgettable adventure, where camaraderie, skill, and a thirst for victory will propel you through the exhilarating waters of the race!
Competitors must bring
Running shoes to get wet, ideally wearing woolen or neoprene socks
Fleece and thermal clothing for warmth while on the river or own wetsuit
Warm clothes for between trips and a towel
Sunscreen, sun hat, sunglasses, hoping the weather will be beautiful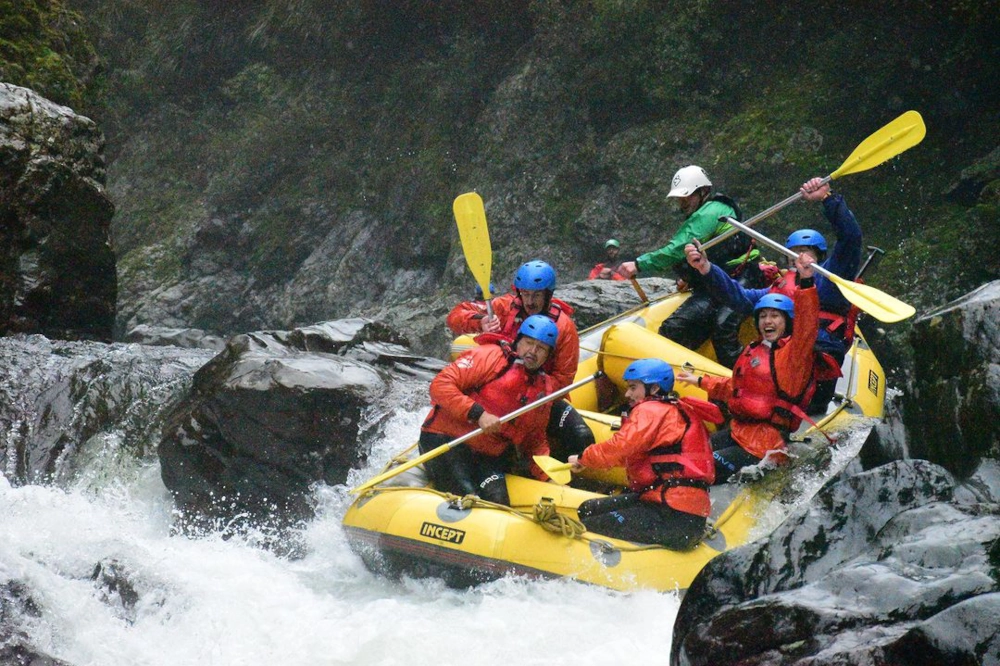 What's Included
Professional river guides for each race
Safety equipment for the river including Helmet and personal flotation device
Each team will compete in a long distance (4.5 kilometers) race
After the long distance race, each team will have their chance to battle it out in a 500 meters sprint race starting at the top of Maori bank to qualify into the semi-finals. Your team may end up having 4 races to make it through the competition, each team will compete in 1 long race and 1 sprint race minimum.
Battle of the paddles 2023 Raft race T-shirt per person
Promotion of your business and team name via social mentions and also verbal mentions on the day of the event.
Have your team name and business registered on our website with a link to your website.
Locally carved trophy paddle with winners names engraved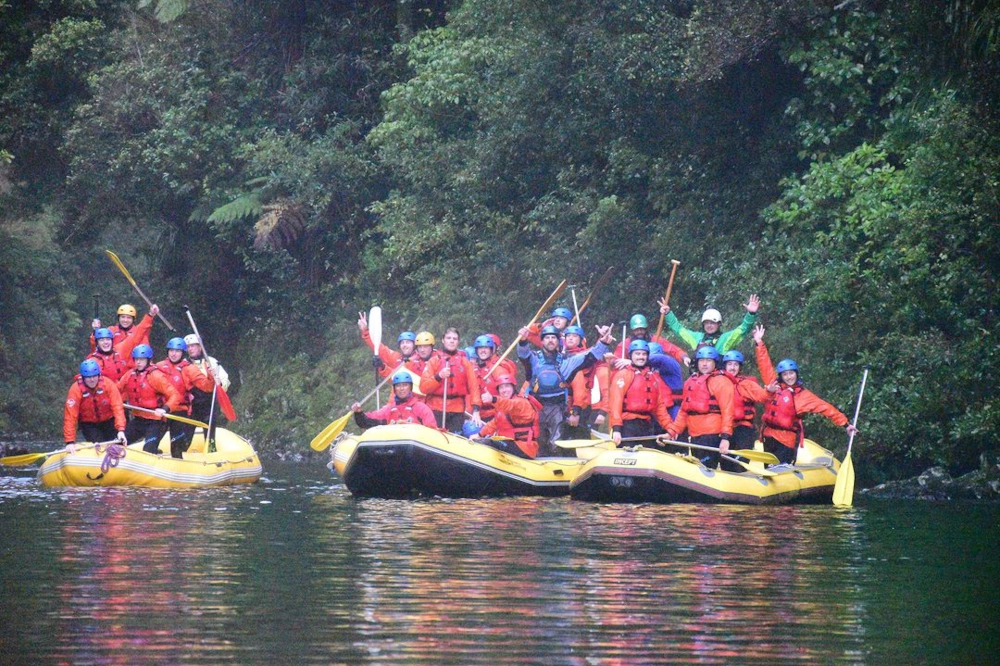 Competion Prizes
We've got some epic spot prizes up for grabs! Rock your best outfit to snag the "Best Dressed" award, and if things don't quite go to plan, no worries, 'cause the "Most Epic Fail" will have you in stitches. Join the fun and get a shot at these unreal spot prizes!
1st Place for Event Winners
The team will be prized with a Totara Flats helicopter access wilderness rafting tour. Experience a full day of epic adventure as you fly into Totara Flats of the Waiohine River. Paddle your way through pristine native wilderness, tackling exciting rapids along the way. Enjoy a lovely locally sourced catered lunch, convenient transportation, and capture high-quality photos of your tour.

Celebrate your victory with a $300 Bar tab at Wild Kiwi Distilleries. Raise a glass and toast to an incredible achievement!
2nd Place Winners Prize
Voucher for an amazing cultural tour with our friends from WAKA KAPITI ECO TOURS. Explore the rich cultural heritage and stunning landscapes with this unforgettable experience.
3rd Place Winners Prize
Voucher for your team to experience an awesome day with our friends from Wildfinder cycling the Rimutaka rail trail on electric-powered mountain bikes with transportation. Get ready for an exhilarating adventure exploring the scenic Rimutaka rail trail with ease and excitement.
Lets give a special thanks
to this years
sponsors!